Products we use and like
Darwyn's 2019 Calendar: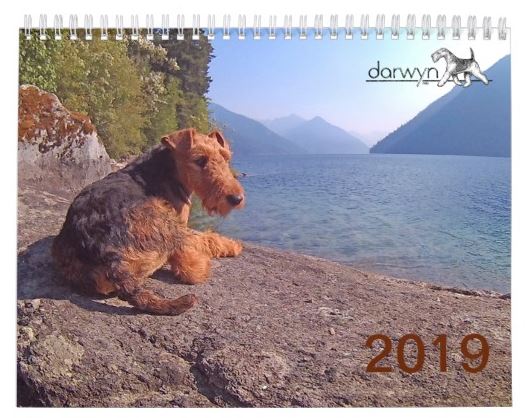 Toys:
Treats:
Food:
We highly encourage people to feed their Welsh Terriers high quality foods that are NOT too high in protein levels. Specifically, we use blends here that are less than 30% protein, and most of the foods are less than 25% protein. This is for both puppies and senior dogs. For puppies, we feed high quality adult kibble.
Here are the brands that we are currently feeding, as of Sept 2018:

Grooming:
Other great items used here: