Robbie:
Am. BISS and Canadian Grand Champion Darwyn's Trail Blazer; NS, CA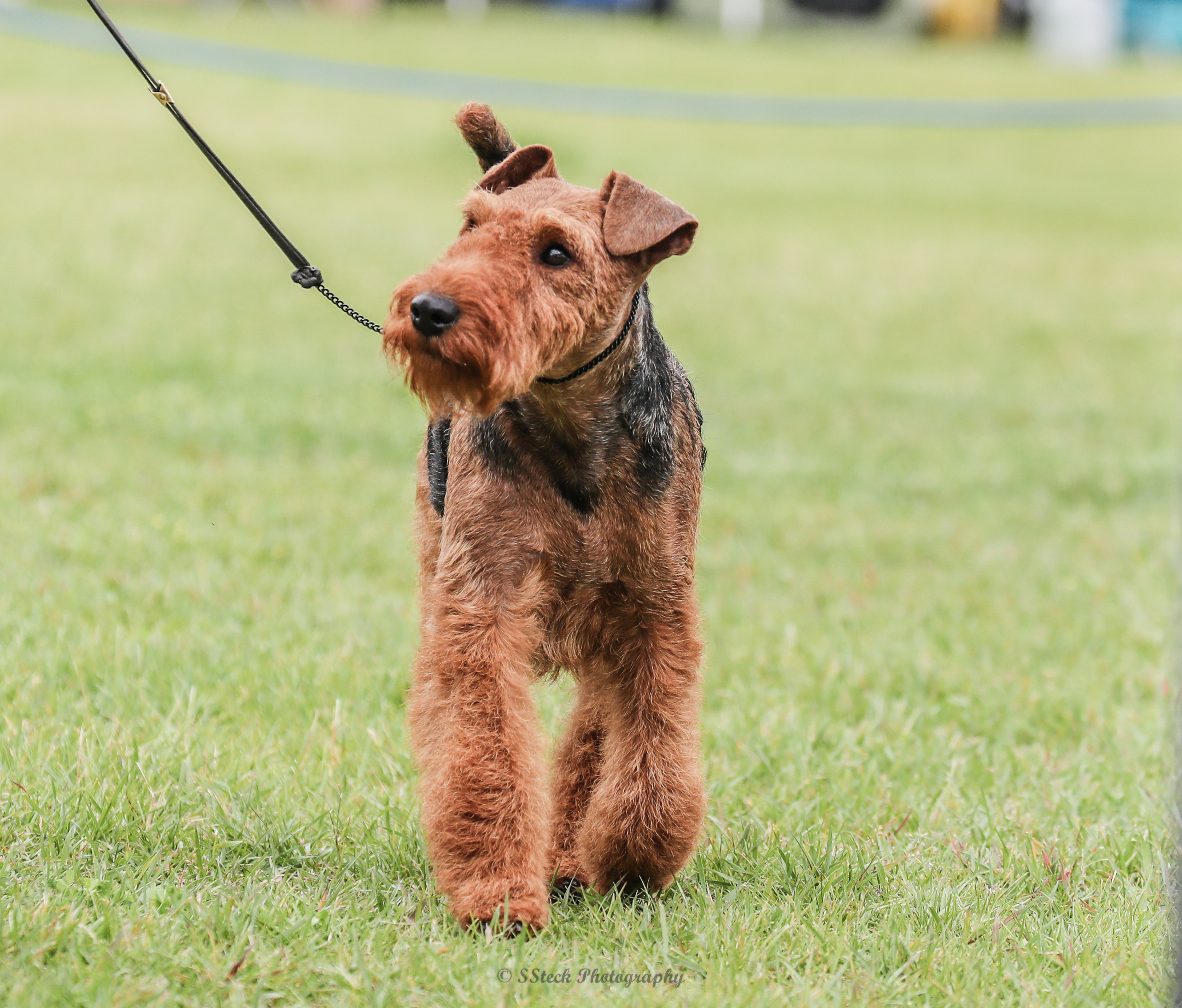 Sire: Am.CH La Sierra's Leading Contender
Dam:
Am. GCH and Can. CH Darwyn's Santa Maria
PLL DNA Tested: Clear / Normal
DM DNA Tested: Clear / Normal
At the time of creating this page, Robbie has only just started, however, he has already caught much attention:
Best of Winners on Montgomery Weekend 2019 (Devon Dog Show Association); 5-point major, from the Bred-By class (judge, Harold Tatro, well known Lakeland breeder)


Reserve Winners Dog (to a 5 point major) on Montgomery Weekend (Hatboro 2019), also a WTCA Supported show, from the Bred-By class (judge, Mareth Kipp, well known Airedale breeder)


Canadian CH with multiple Group Placements, from the classes;


BOB at a US Regional Welsh Terrier Specialty


Multiple Group 1st winner in Canada


1st in the Bred-by Dog Class every day on Montgomery 2019 weekend (3 and 4 shown each day)


Multiple Group Placements at well-supported US Terrier Specialties in their Bred-By Groups


Multiple Group 1st and RBIS awards in the US Owner-Handler Series


Sire of some promissing youngsters including a multiple BPIS winner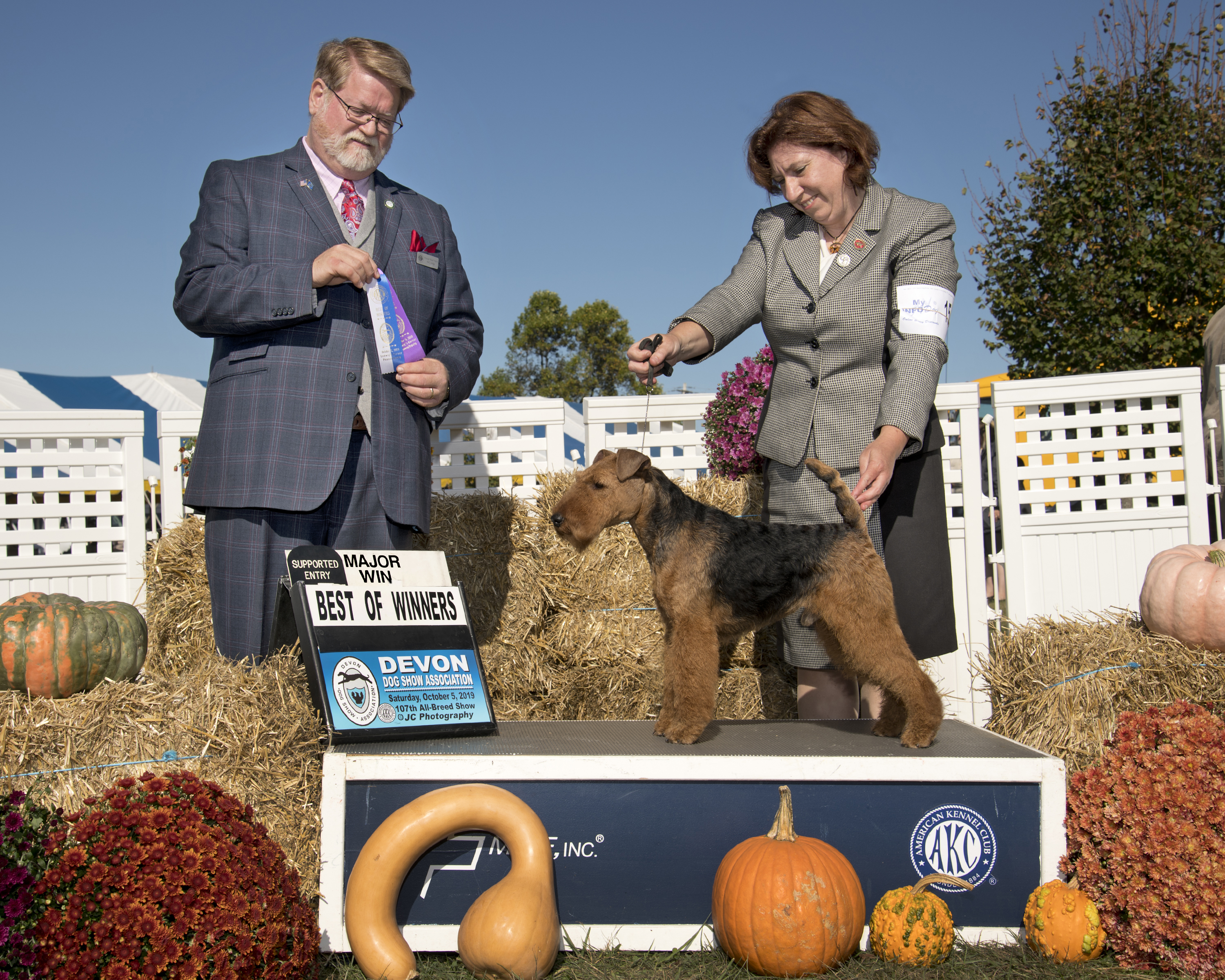 Best of Winners (5 point major) on Montgomery County w/e (Devon, 2019), from the Bred-By class.
Terrier-Breeder Judge: Mr. Harold "Red" Tatro
A few candids of Robbie in the Show Ring (including some when he was a puppy):
Show Photos of a few of Robbie's awards (Groomed and conditioned by Larisa, his breeder-owner, presented by Larisa and in Canada by Michelle Yeadon and Jenn Driessen):
Robbie does Lure Coursing!
Robbie has participated in the 100 meter dash (Sprinter) in Canada, the 600 meter lure course (Chase Ability) in Canada and the 100 yard dash (FastCAT) in the US.
In Canada, he has his Sprinter and Chase Ability Performance Titles. The Sprinter is the only one timed in Canada and Robbie ran 37 km/hour (or 9.8 seconds to do the 100 meter dash!).
It might only be a plastic bag that these guys are chasing, but they are crazy fast when their prey drive kicks in.
Fun photos of Robbie growing up with Michael and Larisa: