Winners Bitch all 3 days leading up to MCKC and Reserve Winners Bitch at the US National Specialty of the Welsh Terrier Club of America on Montgomery Day! 
This was 3 FIVE POINT MAJORS on that weekend to finish her American Championship!
Morgana is our 17th different Welsh Terrier to have won winners, or higher, at a Welsh Terrier Club of America (WTCA) Specialty!  
Morgana was beautifully conditioned and presented by Jenny Rangel-Wornall & Christian Rangel, who are located in Southern California.

This year, with Robbie's Winners and Best of Winners Win the day before at Devon, he was our 19th different Welsh Terrier to have won Winners, or higher, on MCKC or WTCA specialty weekend!
Morgana's sire, Mickey, was presented this year again also, and also won some top awards, shown as a champion – Select Dog and Award of Merit!  Mickey finished his championship on this very weekend 3 years prior, when he was Morgana's age.
Many thanks to David Hughes from England for many of the photos shown here.  David breeds Welsh Terriers under the Knowlelion kennel.  He and Rachel Pearce have a half-brother to Morgana in England that has done very well both in the show ring and as a stud dog.  This dog, Bruce, is CH Darwyn Knowlelion Special Brew.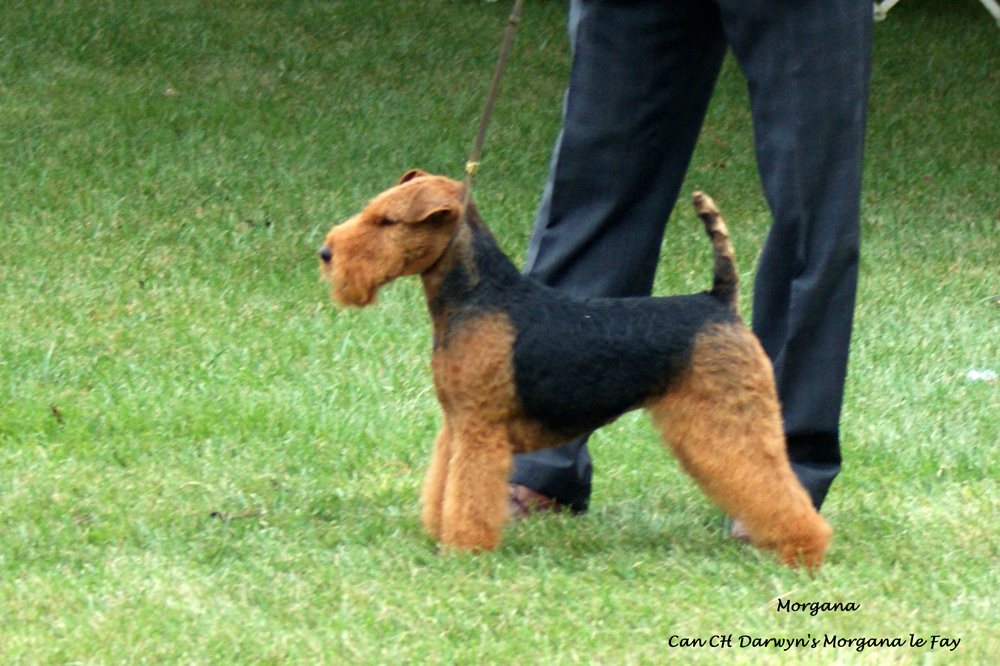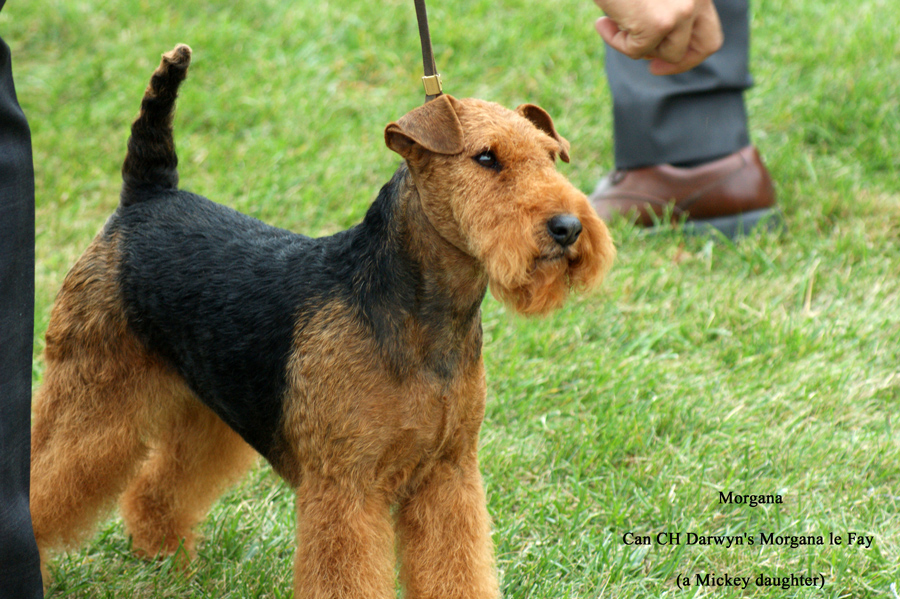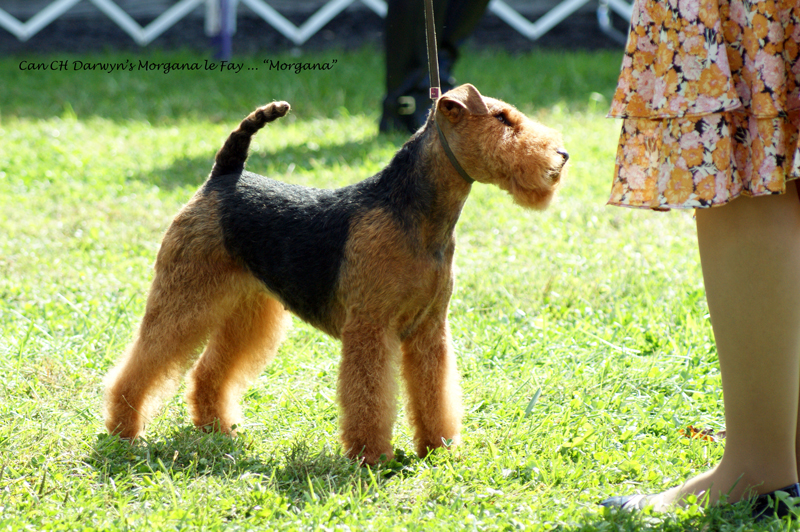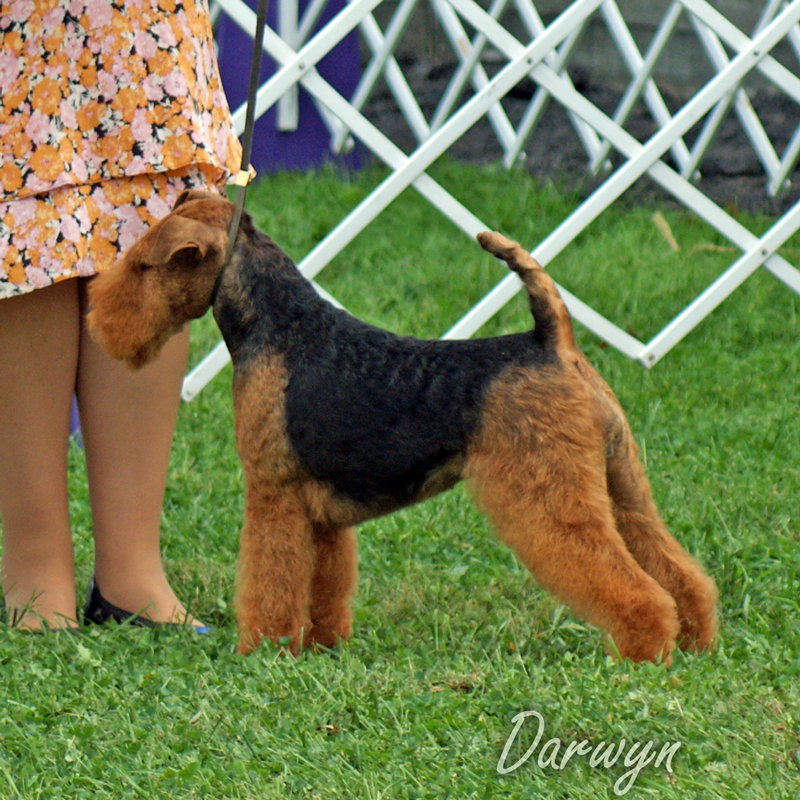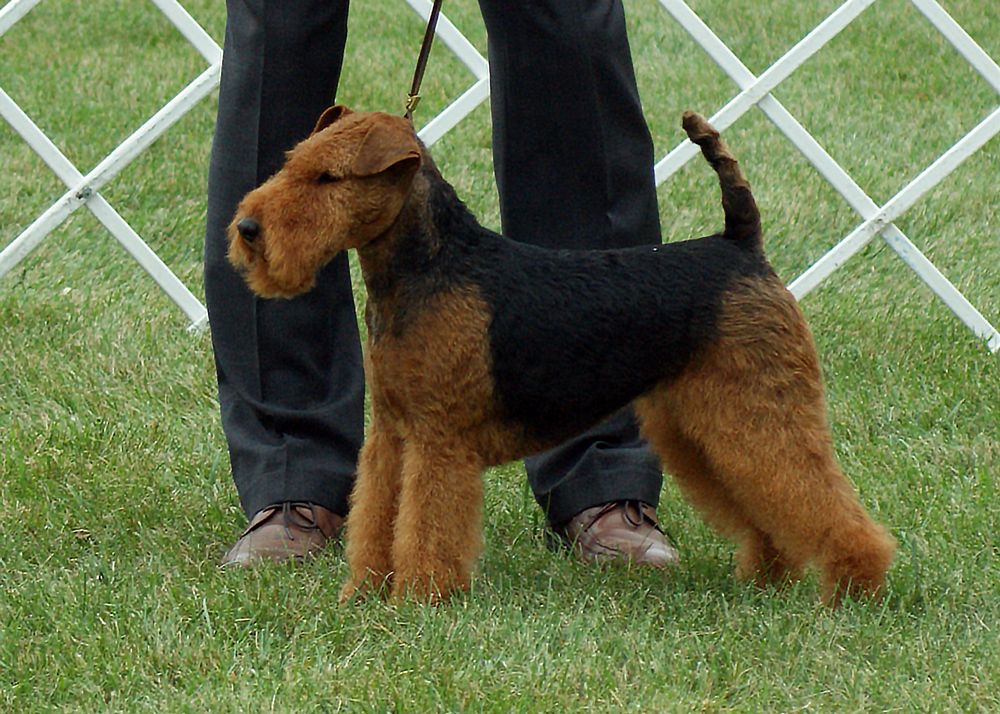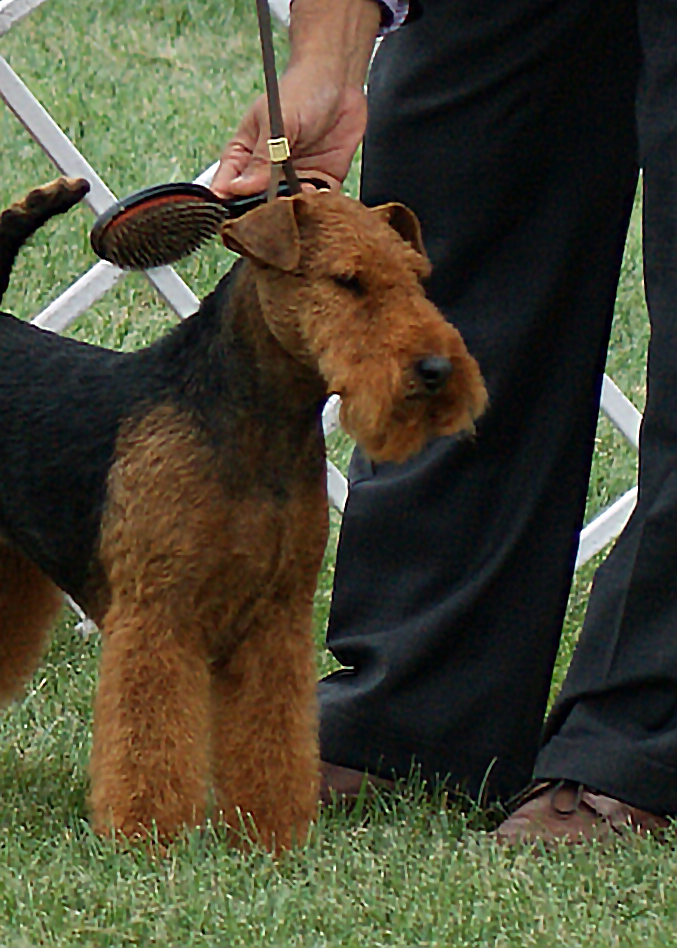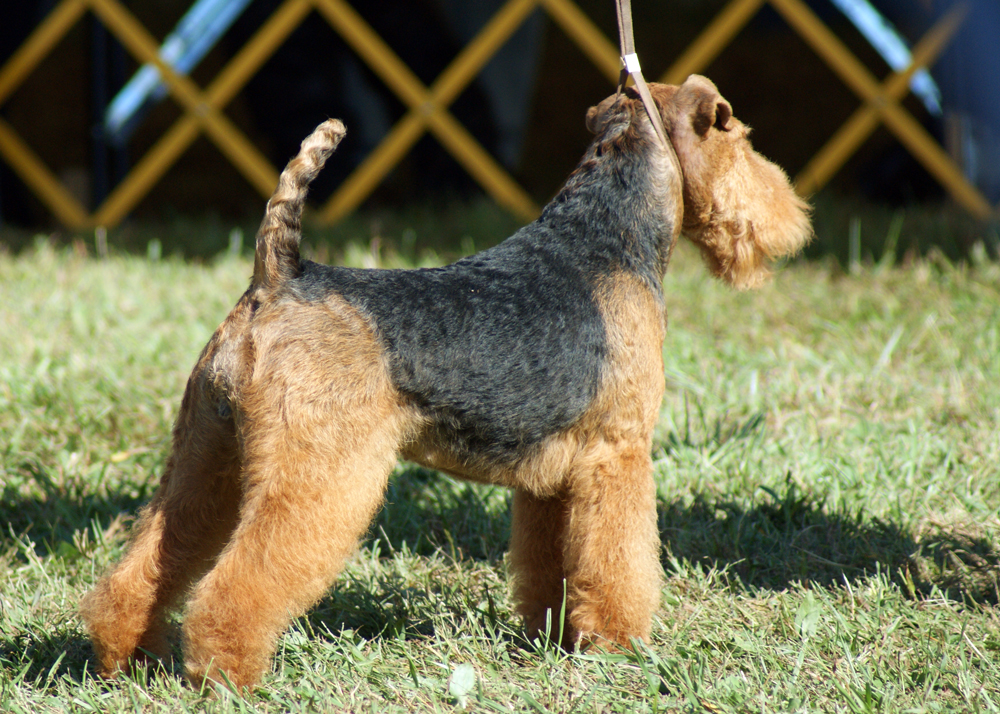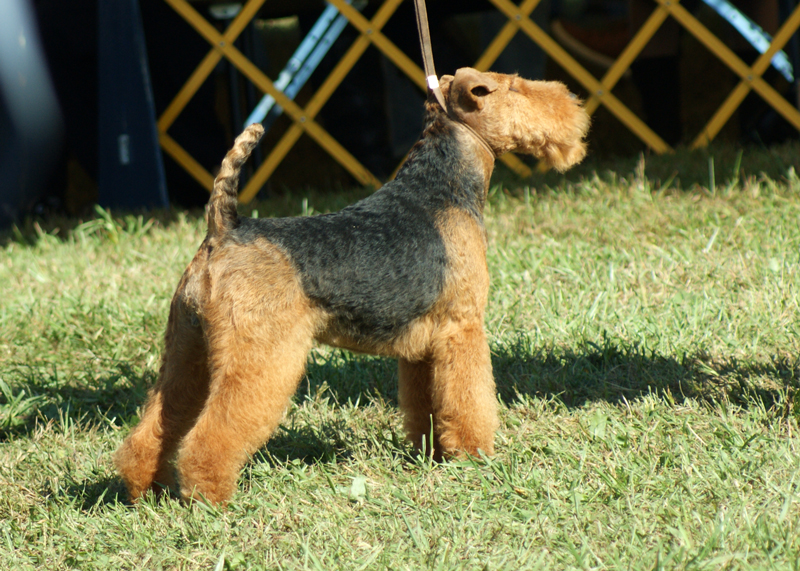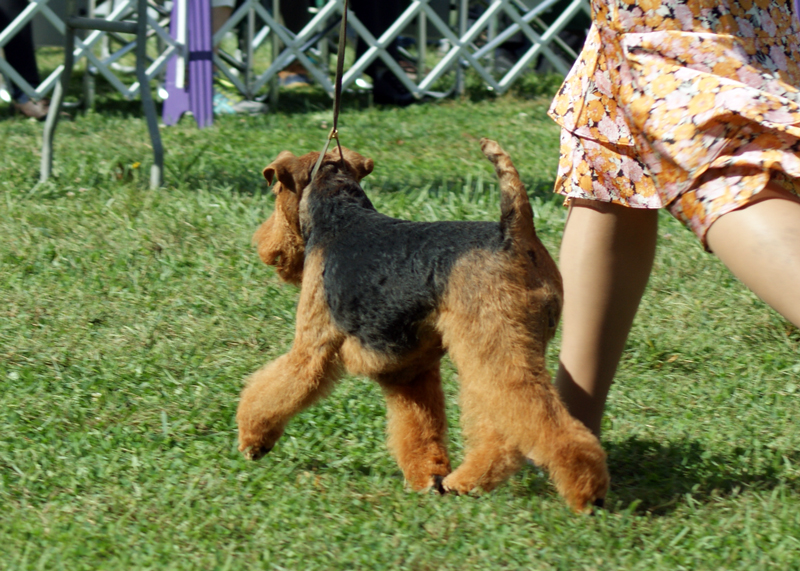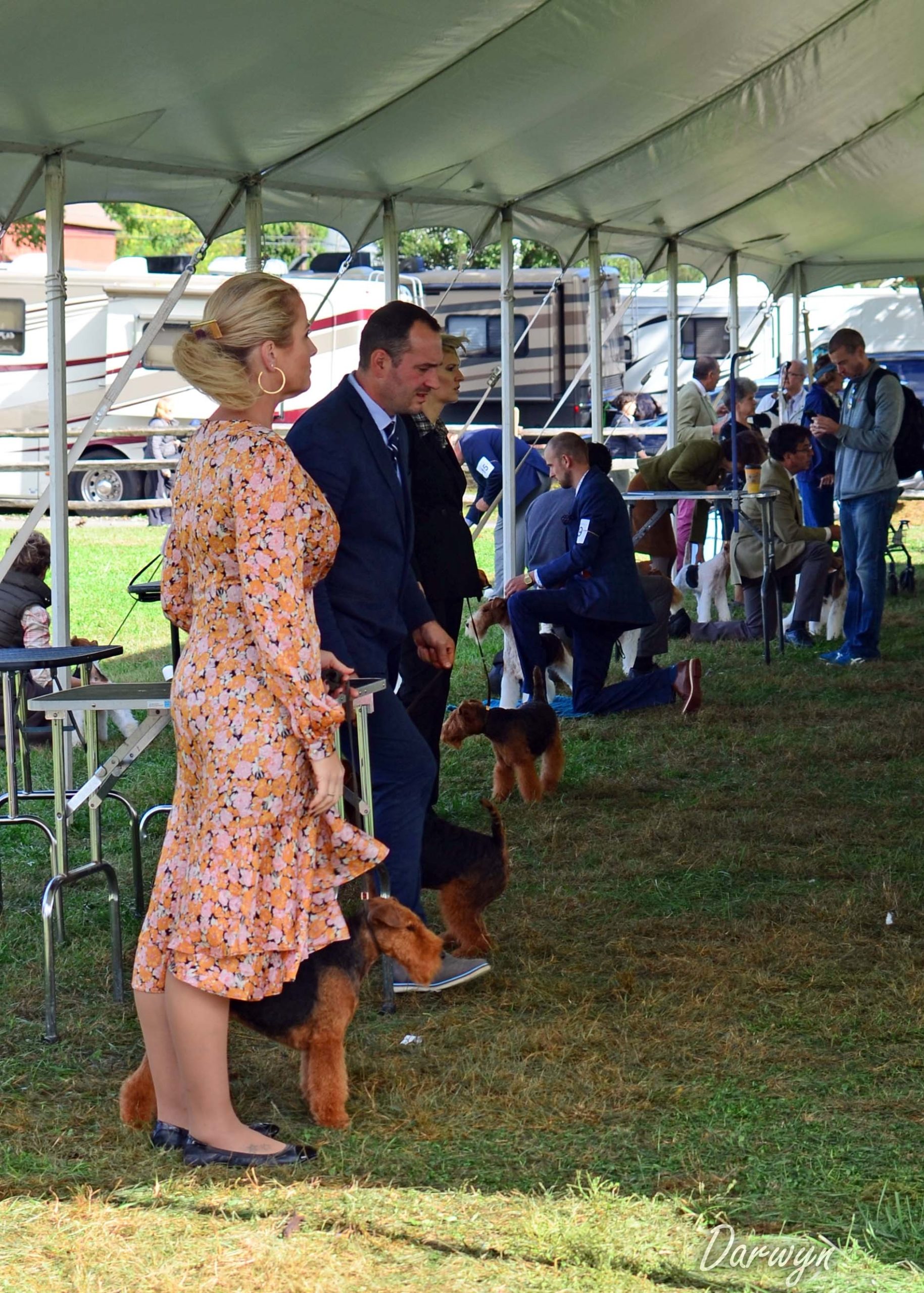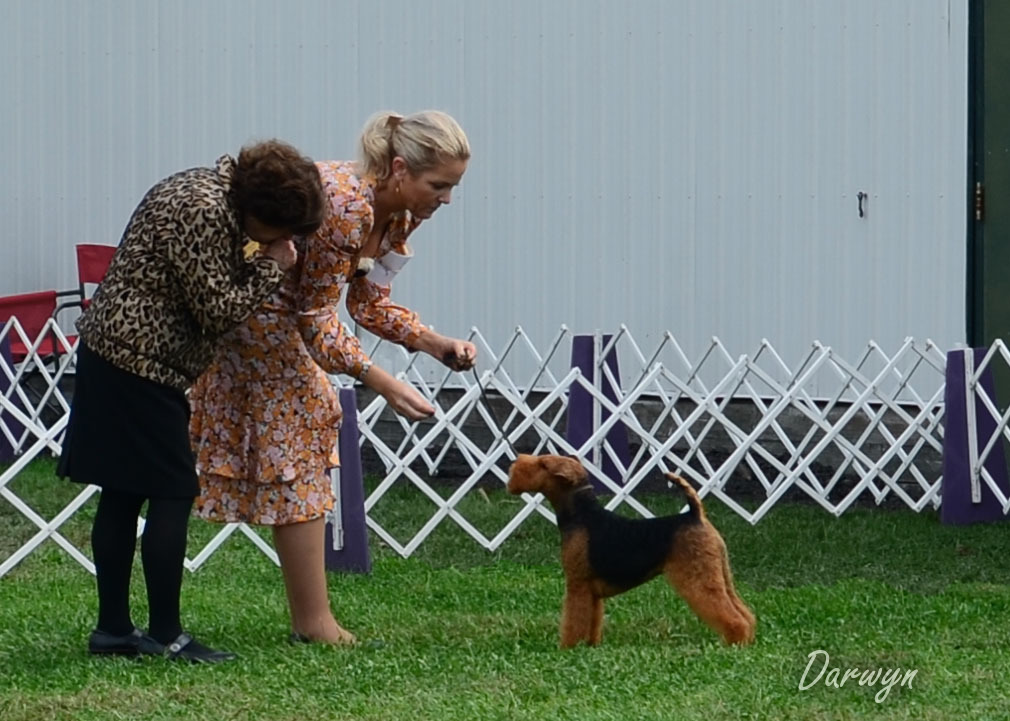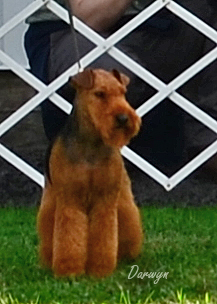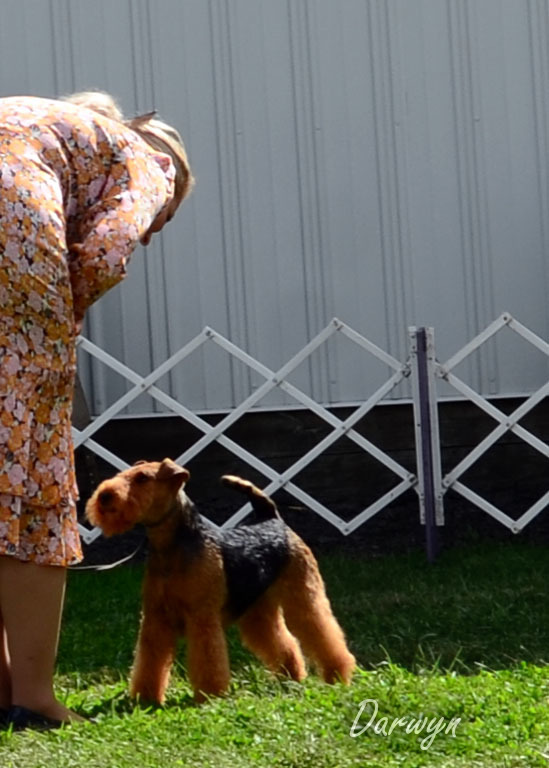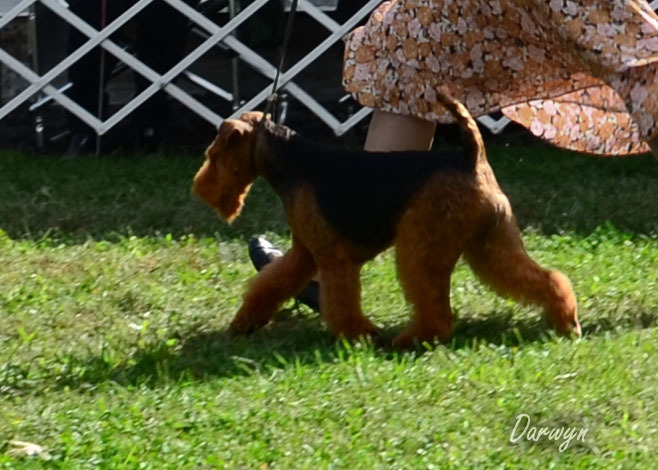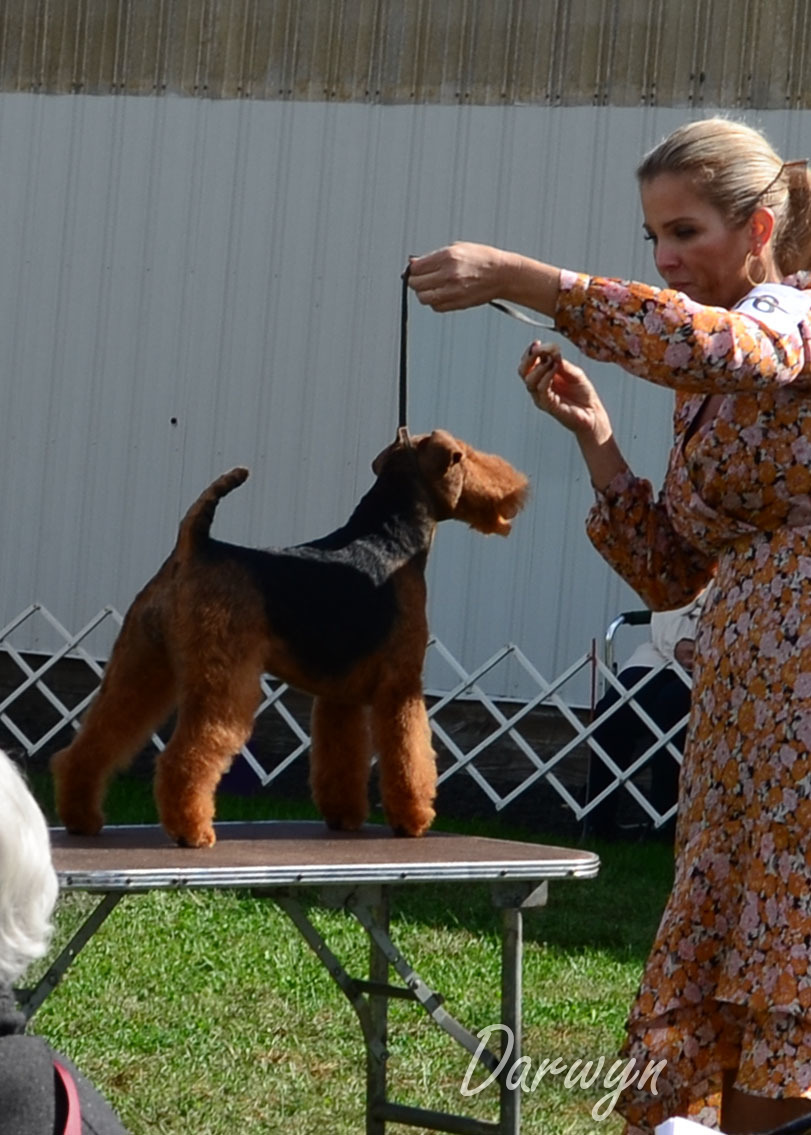 Montgomery County KC / WTCA National is a very important weekend!
The well-known 'MECCA' for Terriers is considered by most around the world to be the famous Montgomery County Kennel Club (MCKC).  I have made the trek out to this show every year for 20 years now, except for one, when I had puppies born that time and couldn't get away … the same year that my boy won HUGE and won BOB there!  This show weekend consists of 4 show days, with the final day being MCKC.  The previous 3 days usually account for almost all of the same terriers being presented, and any wins on any of the 4 days is considered to be outstanding!  We have been very fortunate with this competitive show weekend.
This is always the 1st Sunday of October each year and is about an hour north of Philadelphia (PA, USA).  This show only has classes for Terrier breeds, and on this day there are world-class terriers in all breeds from all over the world in attendance, making up almost 1500 in total number.  When I first started, there were easily 2500 terriers being presented.  An outstanding sight to watch if you have any interest in terriers, especially the ones that are smaller in numbers at the typical show throughout the year.
Also when I first started out, there used to be about 120 Welsh Terriers in attendance.  The year that my boy Parker (Multi Best in Show Am/Can/Australian CH Darwyn's Webslinger), there were about 85 Welsh Terriers being exhibited.
This year, 2019, there were 50 Welsh Terriers entered.
18 class males (non-champions)
16 class females (non-champions)
15 specials (champions) ; 6 males and 9 females
As a note, the top winning Welsh Terrier who was also the #1 Terrier in the US, was being actively campaigned, which might have depressed some of the entries for specials males, given the expectation that this dog had a high chance of winning BOB, which he did.  However, even with that, 15 specials being entered is a large number in our breed and looked great!