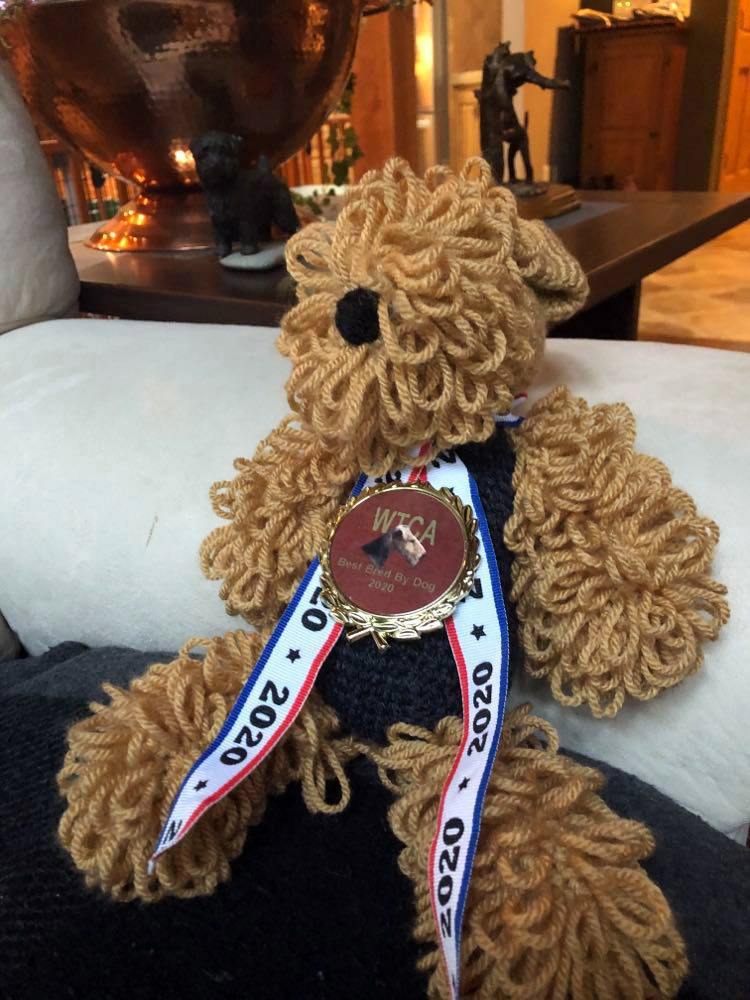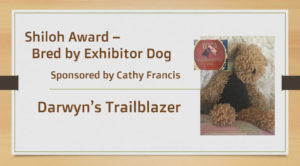 There are a variety of awards provided each year, and different breeders sponsor different categories.  Darwyn has sponsored the Best Opposite Sex Award for a number of years now.
The award that Robbie was awarded is for best Bred-By-Exhibitor Dog during the 2019-2020 statistics period.
During the 2019 Montgomery weekend, Larisa showed Robbie in the bred-by class, and each day shown, he won the class, with one of the days being awarded a top honor – WINNERS DOG and BEST OF WINNERS for a 5 point major!
Also in the mail for Robbie was the conformation from the AKC that he qualified to attend the National Owner-Handled Series as a Finalist in the breed (he was #3, with very limited US showing, and even more limited with NOHS shows).
For obvious reasons, 2020, is a year that Robbie has taken off from the show ring.  He will eventually come back to compete for his final few points towards his AKC Championship.
Robbie comes from a litter that I had planned for about 3 years.  His sire is from the well-known "La Sierra" family of Welsh Terriers in California of RC & Karen Williams, and his dam, was one of my top winners, Maria.  I am grateful to them for allowing me to breed to their special dog.
Thank you Cathy Francis for this beautiful keepsake – this lovely Welsh Terrier knitted dog and beautiful medallion.  Much appreciation to the Welsh Terrier Club of America (WTCA), for this very honorable award.  In all breed clubs, the Bred-By class and awards are very important and we are honored with this.