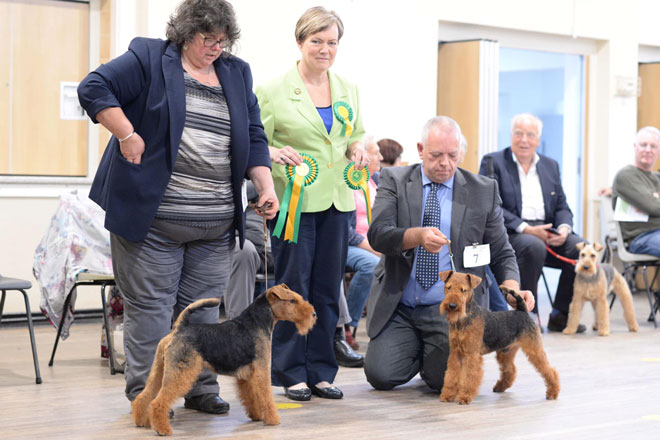 Canadian Chamion Darwyn Knowlelion Special Brew (aka. Bruce), was awarded the UK Welsh Terrier Top Stud Dog for 2021!  Bruce was bred by Larisa Hotchin in Canada, and is owned by Rachel Peace of Knowlelion Terriers, in England.
This award, sponsored by Our Dogs in the UK, is based on how many wins the offspring achieve.  A number of different Welsh Terriers, sired by Bruce, were awarded CC's and Reserve CC's at various Championship and Breed Specialty Shows during 2021.  A few Bruce "kids" have been awarded their UK championship, including Crufts 2020 Breed Winner, UK and International Champion Thunder Bay at Renevis (Murdo), who has 4 CC's, 11 RCC's, 5 CACS and 4 CACIB.
Bruce himself has 1 CC in the UK, 5 Reserve CCs, plus Best in Show at the Welsh Terrier Club Open Show.  He is conditioned and presented by Rachel Pearce and David Hughes.
_________________
The Top 5 Welsh Terrier Stud Dogs in the UK for 2021 are:
Canadian CH Darwyn Knowlelion Special Brew (owner – Miss R Pearce); 14 points

Ch Perrisblu The Butler (owner – A Snow); 12 points

Ch Aman The Prince Of Wales (owner – W Bradley); 10 points

Ch Eskwyre Wyart Earp  (owner – J Vickers); 5 points
Canadian Grand CH Darwyn's Trail Blazer  (owner – A O'Connell); 4 points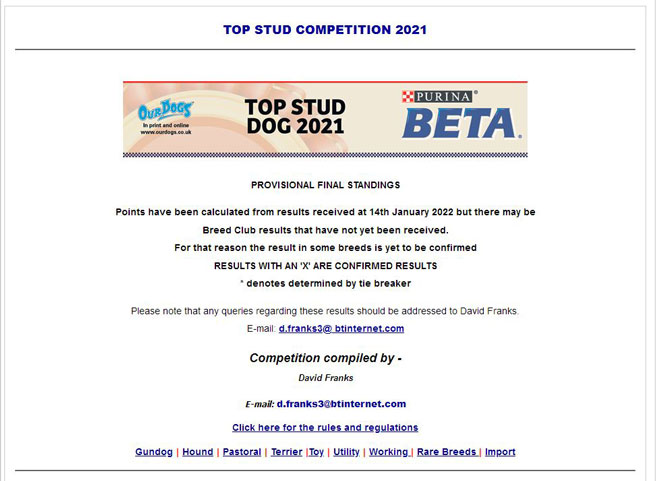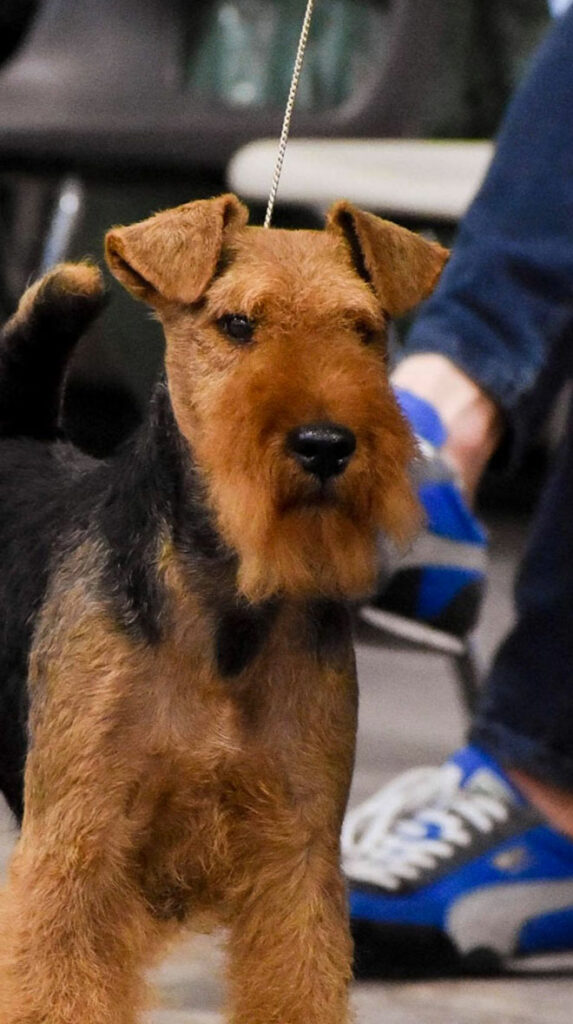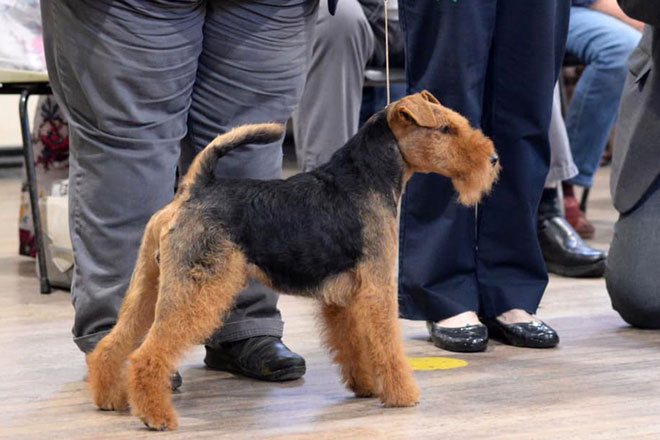 I have included Bruce's pedigree below.
Bruce is a Mickey son (American Grand CH and Canadian CH Darwyn's Sorcerer's Apprentice), so a half-brother to Walter, the #1 Welsh Terrier in Denmark.  Bruce's dam, Ella, is a granddaughter of one of Darwyn's foundation girls, imported from the well-known Saredon kennels in England, many years before.  Bruce is very much a blend of English and American lines as the foundation.  However, he has 4 generations of top and significant winners that Darwyn has bred.   Before he left Canada as a puppy, he was awarded a Best Puppy in Show and gained his Championship – he was Larisa's first dog to start and finish his championship on the same weekend!
Some of Larisa's favorite Welsh Terriers are behind Bruce.
A couple of photos of Bruce as a puppy in Canada