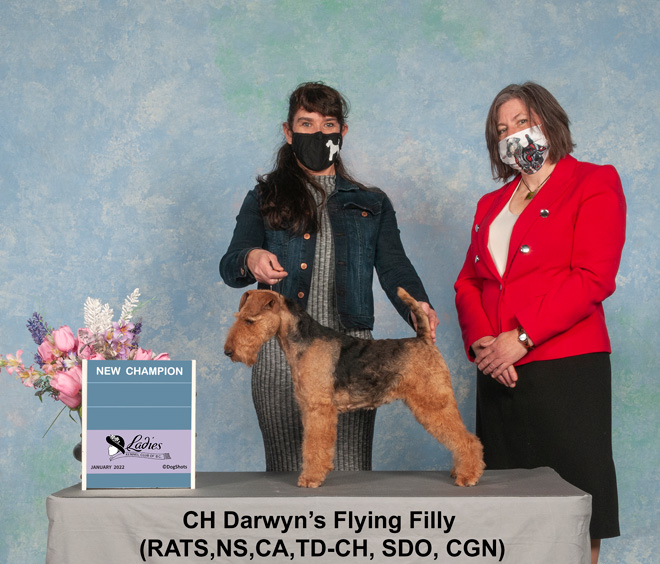 Recently, Filly's new CKC conformation champion title was added to her many titles behind her name, CH Darwyn's Flying Filly (RATS,NS,CA,TD-CH, SDO, CGN, VB).
Filly is a litter sister to Ava (CH Darwyn's Avant Garde) and a daughter of Zelda (American & Canadian CH Darwyn's Twilight Princess).
In the last 4 years, Filly has participated in many different performance sports, some for ribbons, some just for fun.  She also had one litter and passed on some terrific attributes to her "kids", as well as made some families very happy for a great addition to their life.
Filly's owners, Laurie and Tony, are dedicated to lifelong learning and training, and they make everything they do as fun as possible.  When they aren't at their full-time jobs, time with Filly is filled with fun activities encouraging her to use her brain.  Filly doesn't see this as training, it's simply a series of games and quality time with her family.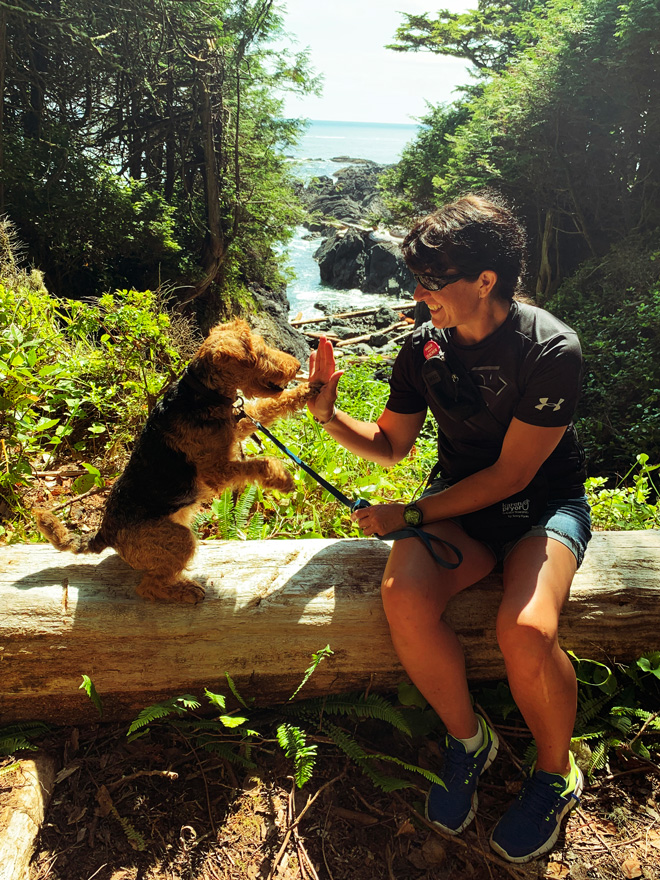 Filly has participated in many activities in her first 3.5 years that she's been with Laurie.  These include: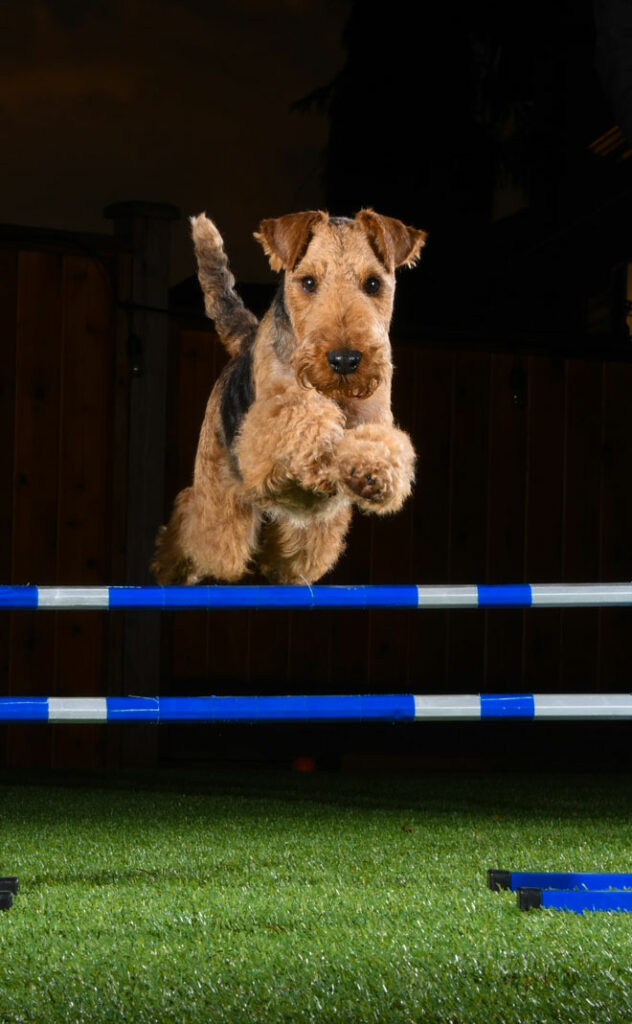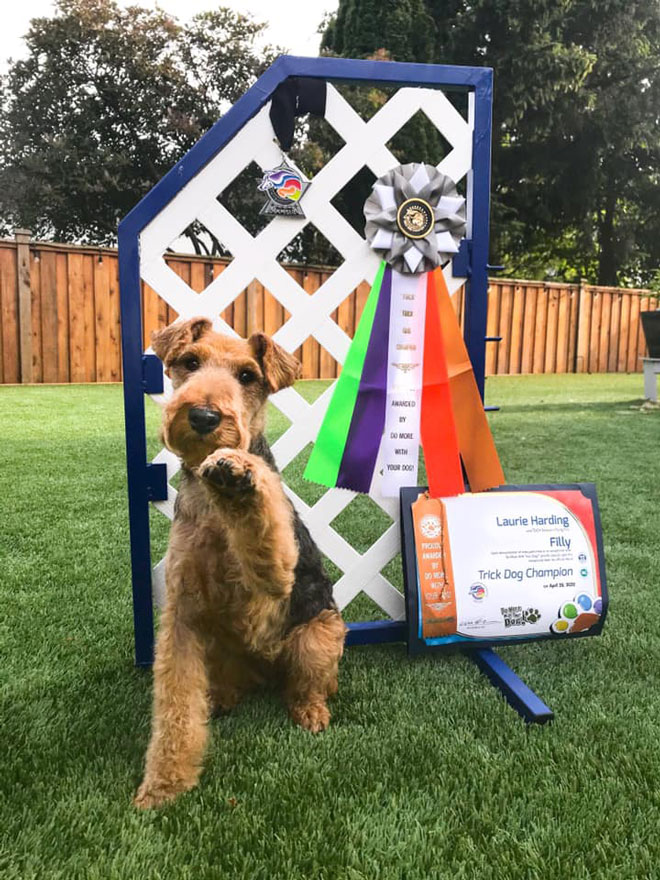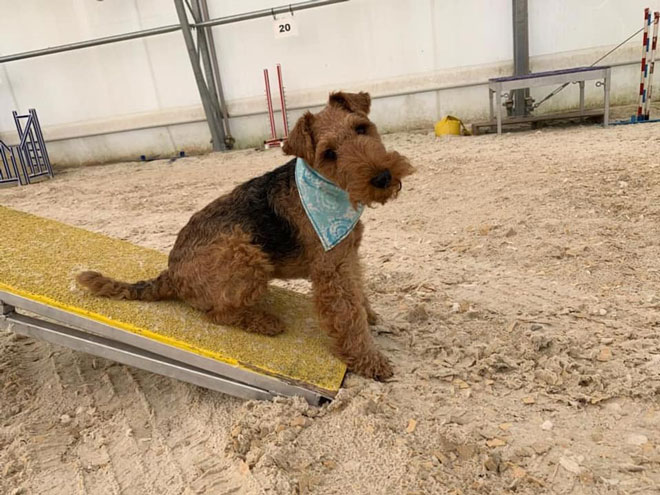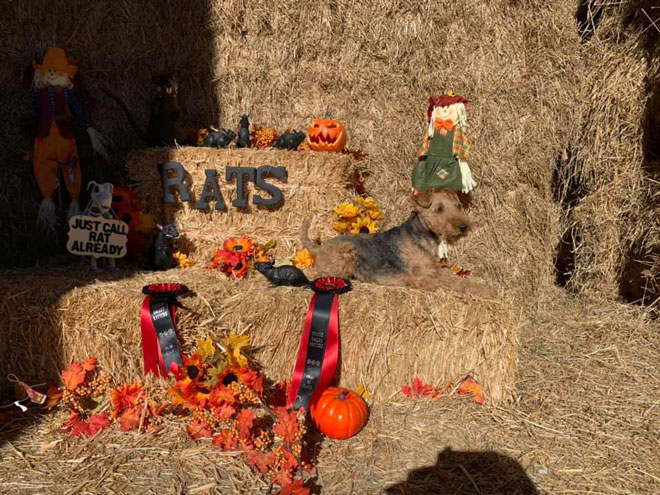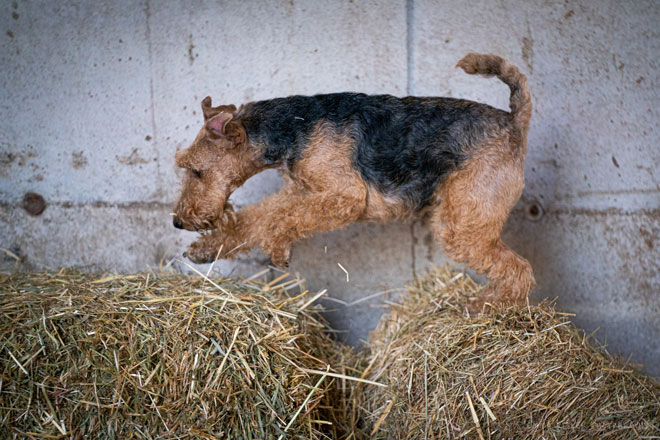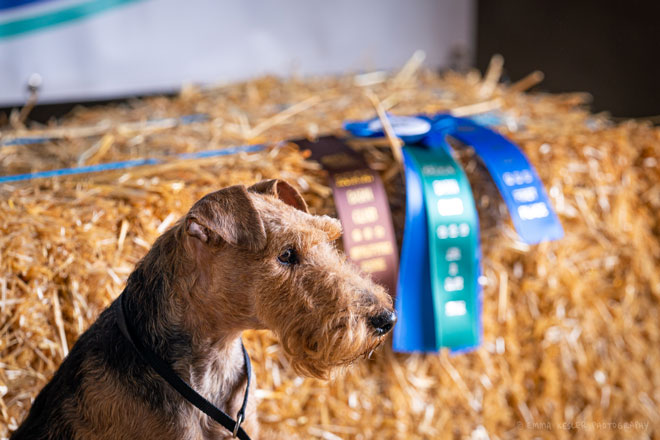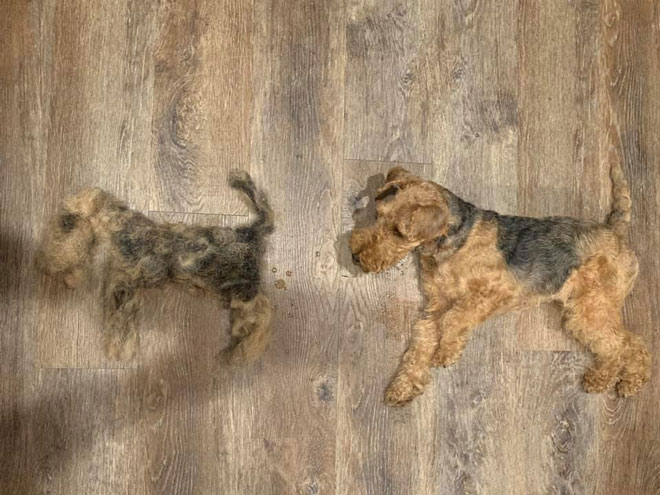 Filly also does a lot of regular stuff with her owners – walking, hiking, or going to the horse stables with them.  And, she's game for most things – whether it is playing ball in the backyard, or paddle boarding on a local lake.  At home, she also loves to just hang out, and like most Welsh Terriers, she loves being close to the fireplace if it is cold outside.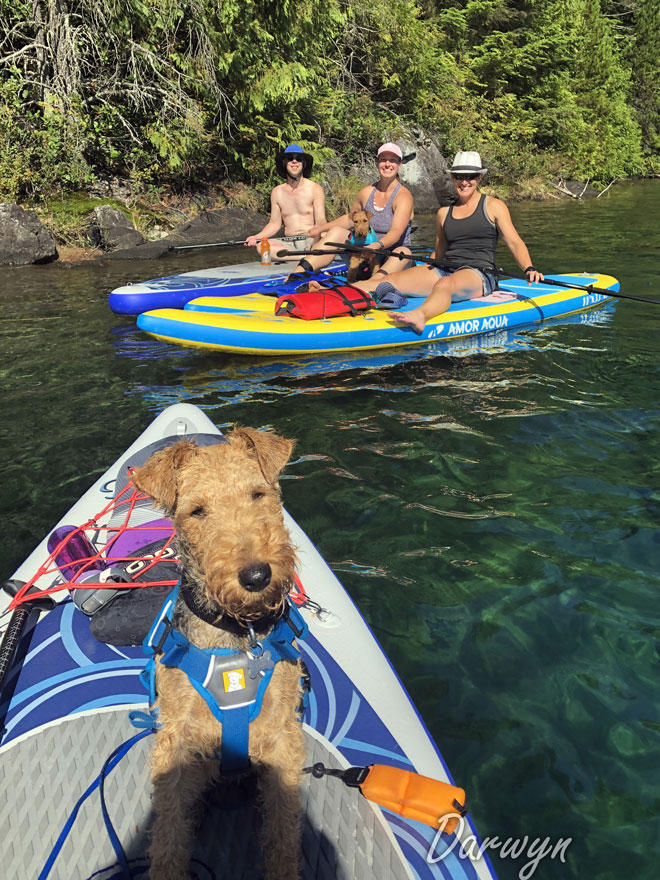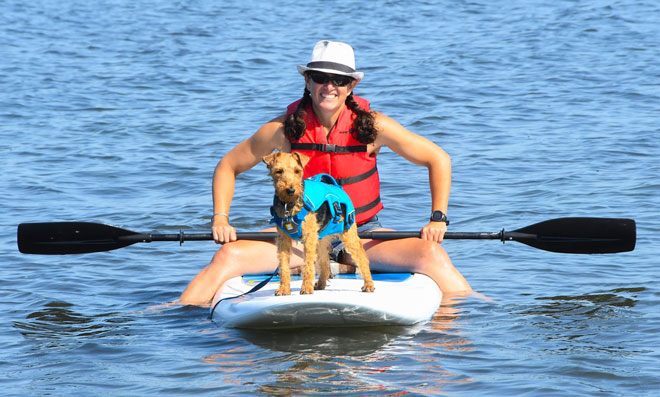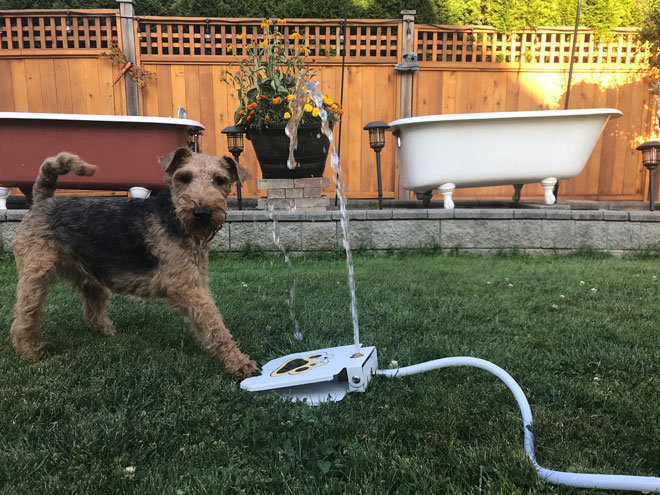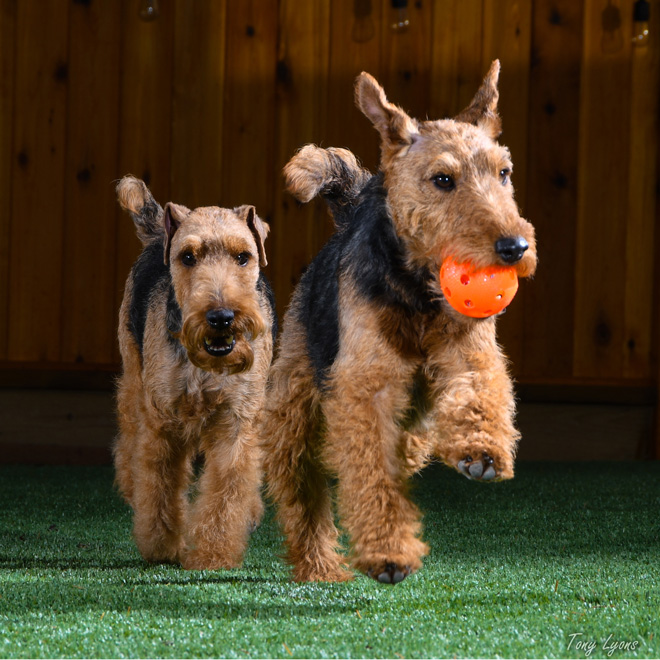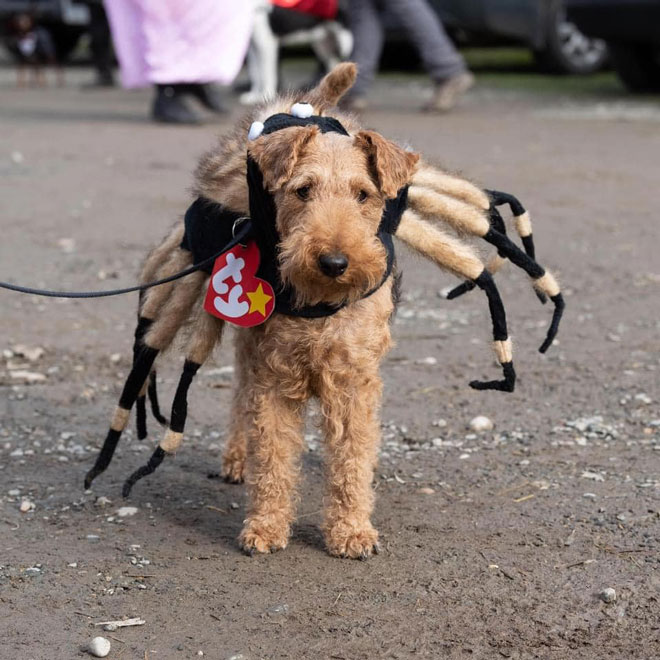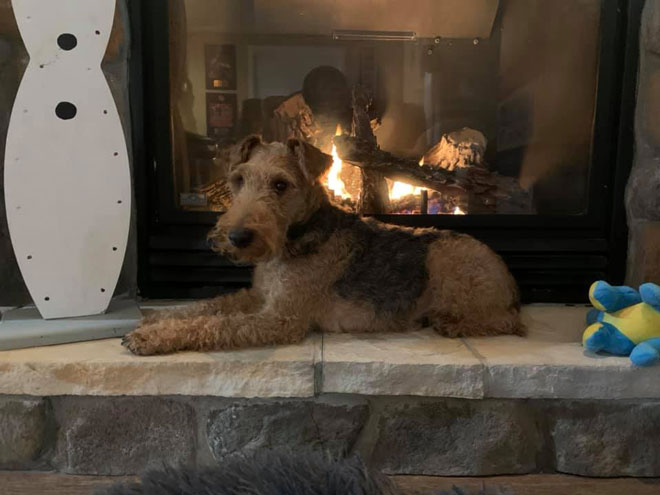 With all that Laurie and Tony have done with Filly, including her numerous titles, and given how wonderful of a temperament Filly has, Michael and I (Larisa) were supportive of the idea of Filly having a litter during 2021.  Laurie and Tony raised this litter at their home with the Puppy Culture protocols that we do at Darwyn.  We helped with the puppies being raised and placed.  A really wonderful job was done by them, and some very happy families now have lifelong beautiful and smart companions.