EMME / EMERALD:
BIS American Grand Champion
Darwyn Esmeralda in Sanherpinc
Breeders: Larisa Hotchin and Bruce Schwartz
Owners: J. Anspach, M. Duafala, P. Allen, S. Pinto
Handler: S. Pinto (specials career); RC Carusi (to finish her)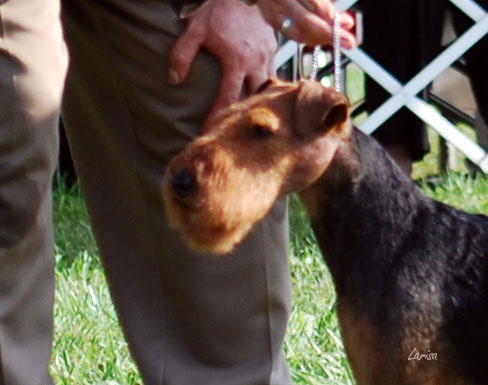 Emme at MCKC 2012
Photo credit: Larisa Hotchin
*All-Breed Best in Show (AKC)
*Multiple Group Winner (AKC)
*Best of Breed (x2) at Welsh Terrier Club of America Specialty on MCKC 2012 weekend
(Hatboro I & II, 2012, MCKC weekend)
*Westminster Kennel Club: Select Bitch
*WB/Best of Winners at Welsh Terrier Club of America Specialty on MCKC weekend
2011
(Devon Dog Show Association, 2011, 5 point major)
*WB/Best of Winners at Welsh Terrier Club of America Nat'l Floating Specialty 2011
(Louisville, KY, 2011, 5 point major)
*WB/Best of Winners at Columbia Terrier Specialty 2011
*Reserve Best in Show (AKC show, 2012)
* Multiple Group Winner (US)
*#3 Welsh Terrier (US, 2013)
Emme was born and raised at Larisa Hotchin's home in British Columbia, Canada, co-bred with Mr. Bruce Scwartz.
Click here to read a bit more about the litter that Emme came from.
Click here to find out about Emme's litter brother, Monty, also a Welsh Terrier Club of America National Specialty Winner.
Bruce and I are both very proud of being Emme's breeders. She has turned into a beautiful mature girl that we hoped she would prior to sending her to her new home in Ohio. While we do not own Emme anymore, I am pleased that her current owners (who bought her from the breeder that we provided her to) are people that care about their dogs very much. We hope that Emme continues to do well for them both in the show ring, as a mother (we understand that she has already been a successful mother) and as a future companion one day to someone one day once she retires.
Below are some photos of Emme that I (Larisa Hotchin) took of Emme in the ring on Montgomery County weekend (2011 and 2012), where she was successful both years in a significant way!
Congratulations Emme - you are doing the Darwyn and Bruhil breeder-names proud!
Sire: Bill (NL. Dts. Lux. Belg. Se. Cro. PL. Int. Champion Bill of the New Husken)
Dam: Paisa (Multi BIS Am & Can Champion Sanherpinc Paisa)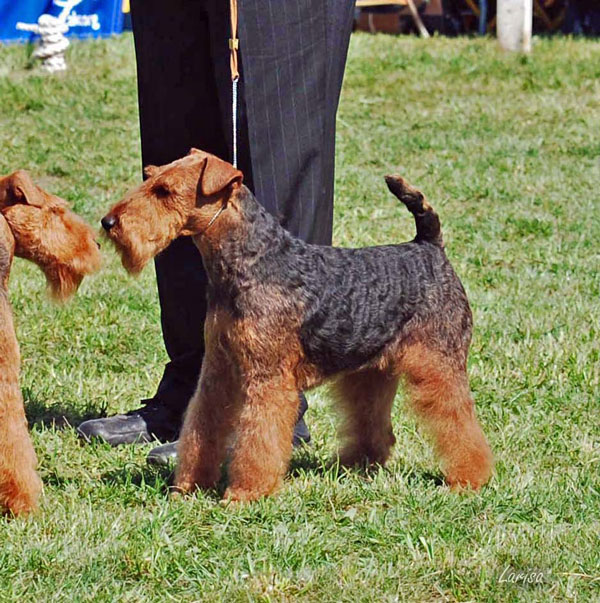 The above photo is one that I got when she was being handled by RC Carusi, on MCKC 2011 weekend. She was Winners Bitch and Best of Winners this day under judge Mrs. Thora Brown (Canada). The other photos were taken on MCKC 2012 weekend, where she was conditioned and handled by Santiago Pinto.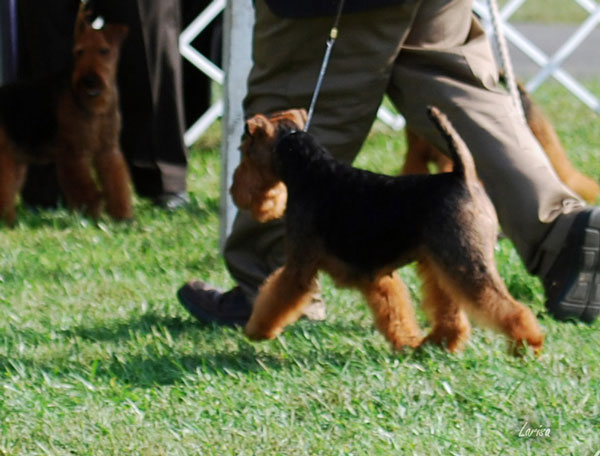 On the move! I got a series of photos of Emme on MCKC 2012 weekend - in perfect stride!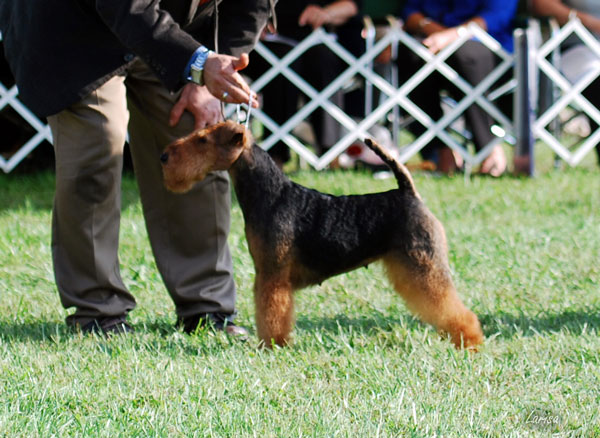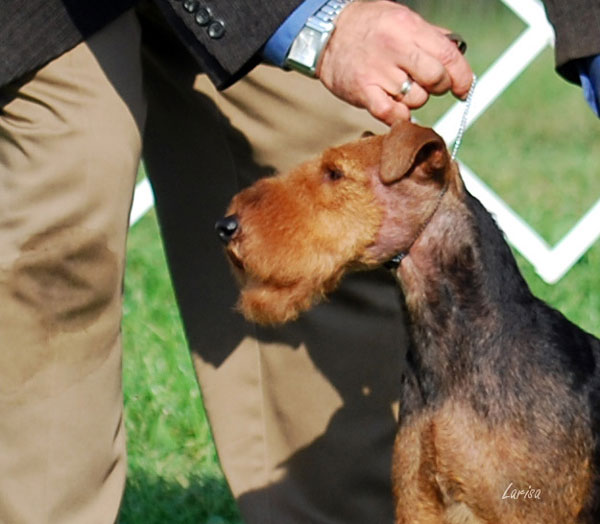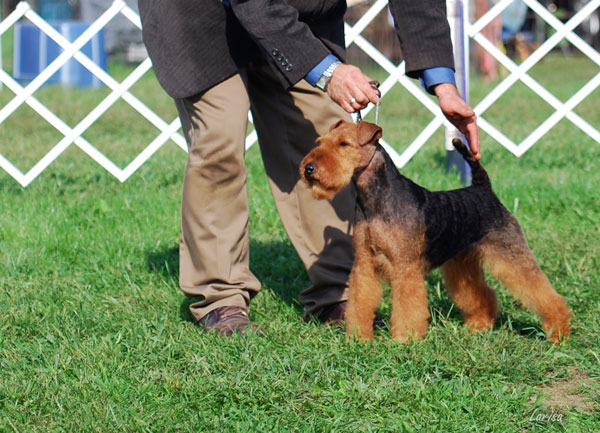 Again - congratulations Emme! We are very proud of you.