MJ: Darwyn's Mighty Joe Young (in Germany)
Official Name (as of October 3, 2016):
Darwyn's Mighty Joe Young (10 titles - below):

German Champion KFT
German Champion VDH
Bundessieger Austria
Club Winner Austria
Lux. Champion
Champion Austria
International Champion FCI
German Youth Champion KFT
German Junior Champion VDH
Club-Jgd. Youth Winner Switzerland
Breeder: Larisa Hotchin, Darwyn
Owner: Regina Schmid,
vom Granitfelsen Welsh Terriers (Germany)
Click here for MJ's Pedigree
OFFA Tested: Click here for details
PLL clear / normal
Full Dentition
MJ has sired some lovely puppies for Xaver and Regina Schmid, as well as a few other breeders in Europe. These breeders include Lucie Lieblová (CZ); Carsta Pirlich-Kraus (Germany); Roswitha Leeb-Hackl (Austria); Vladimir Pijunovic (Serbia). One girl went to the US and became an AKC champion. Another girl has come to our home, in Canada, and is well on her way to her US AKC championship in just a few shows! Please go to the bottom of this page to see some MJ offspring

Here are some photos of MJ from when he was quite young. Some newer photos, now that he is more mature, will be added to the page.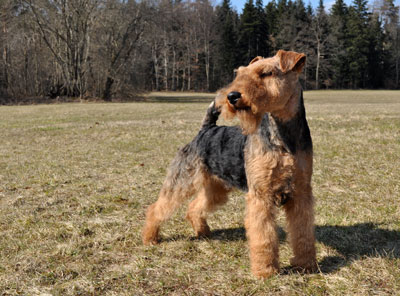 *Dam (Dora): Winners Bitch at Welsh Terrier Club of America Nat'l Specialty

*Sire (Joe): Top winning Welsh Terrier in Canadian History + Significant wins at many top Terrier shows in the US, Terrier Shows in Canada and All-Breed shows in both countries
*Litter brother (Java):
Ch Darwyn's Special Blend (in Canada - click here for details)
MJ lives in Germany with Xaver and Regina Schmid. Regina visited Canada to visit our home and meet our dogs. Regina fell in love with both MJ and Java from this litter. It was decided that MJ would go back to Germany with her. It was a wonderful visit - lot's to learn from each other and new friendships made.
Click here to go to their website - vom-Granitfelsen.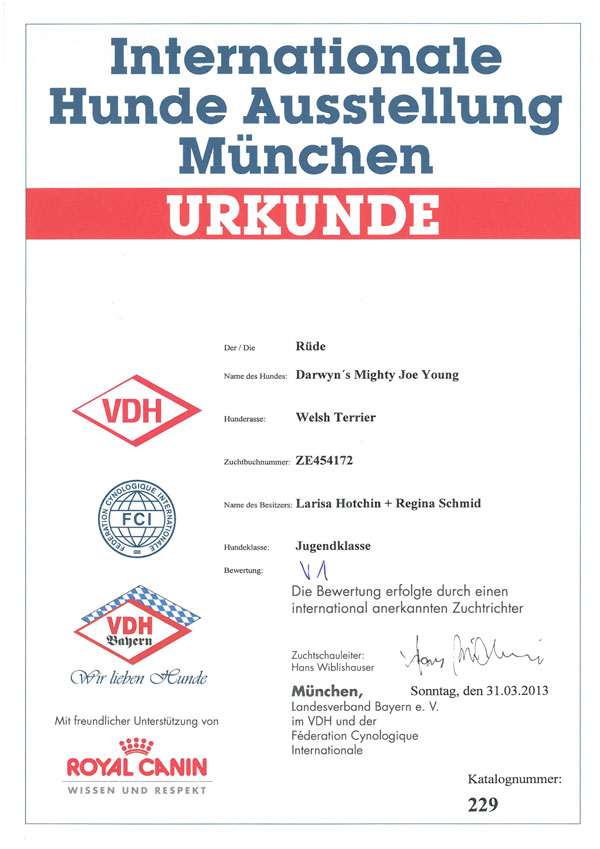 MJ - Darwyn's Mighty Joe Young

(first show - March 31, 2013, Munich Germany)
12 months old (junior class)
V1 (excellent 1), CAC Jugend , Landesjugendsieger Bayern (National youth champion Bayern)
Junior CAC VDH / KFT; Youth champion Bavaria.
Judge: Elisabeth Feuz (Switzerland)
Critique (translated from German):
One year old strong male dog, typical head, correct ears, correct forehand, enough angled hindquarters, correct tail, excellent hair quality and color distribution related to his age, excellent temperament, parallel movement
Click here for MJ's record with the OFA
A few candid photos of MJ: 1 year old - in Germany
(Note: MJ has an undocked tail)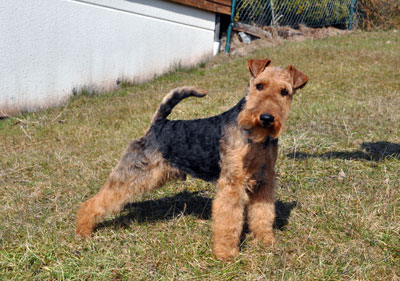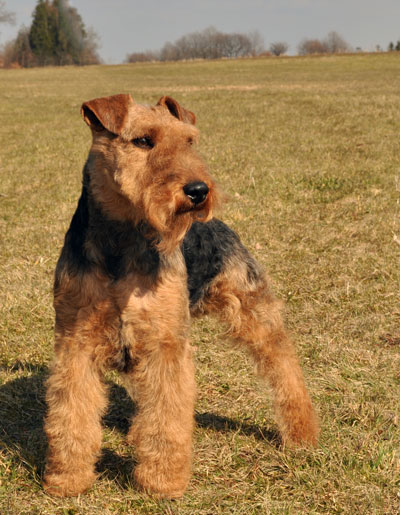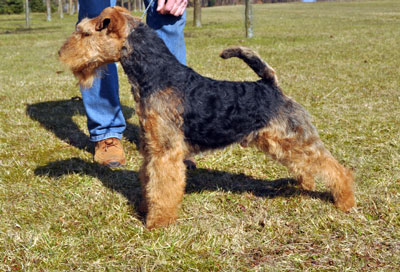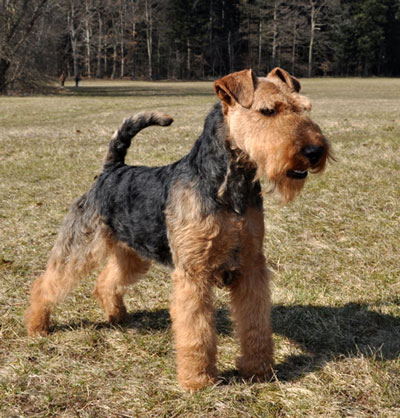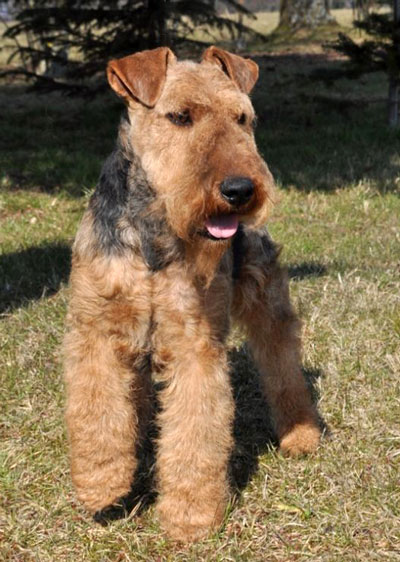 And here is MJ with Regina Schmid :)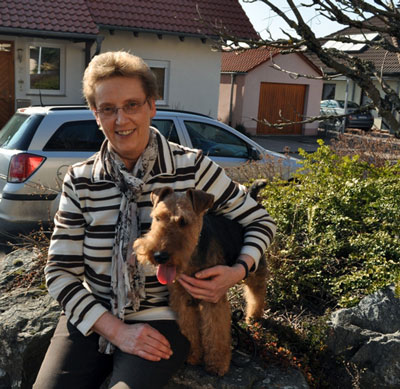 MJ's litter brother Java -
Can CH & Best Puppy In Show - Darwyn's Special Blend
is growing up very nicely and has caught the attention of breeders and judges with his conformation, movement and wonderful temperament.
Java lives in Canada with Larisa and Michael, his breeder/owner.
Offspring Sired by MJ
Below: Monaline Hard Candy (5.5 months old), bred by Vladimir Pijunovic in Serbia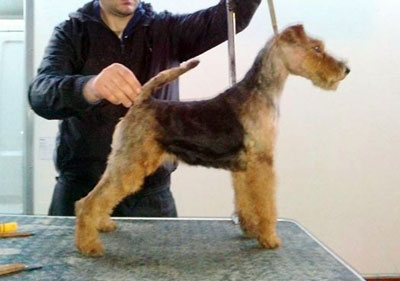 Below: 4 month old puppy (Earl) bred by Roswitha Leeb-Hackl in Germany
This boy came from a litter of 6 boys, all lovely according to the breeder.
While he is nice, he like his brothers, went to companion homes since the breeder
only had space to add 1 more girl to her kennel-home. To me he looks like he
will represent the breed nicely in his new home.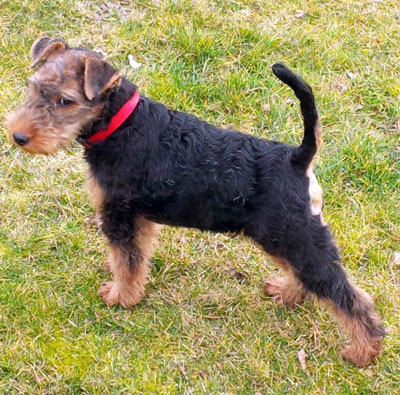 Thanks for visiting and stay tuned!