Cyril - Am & Can Ch. Darwyn Secret Rendezvous
Sire:
Am & Can Ch Darwyn Pure Inspiration
Dam:
Am & Can Ch Saredon Chasing Secrets
Click here for Cyril's Pedigree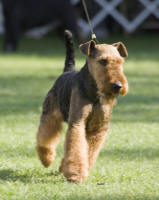 Cyril started his show career when he was 4 years old - until then, he had to put up with being our primary house dog (you see, he was my only adult male dog, and he got along with all of the girls and puppies). Darn - what a life. :-)
When I put him into a show trim, and took him out to a few shows, he did very well! He got BOB (over specials) and majors in the US at his first US show. And through group placements in Canada, he finished his Canadian Championship in a couple of months. When he finished his championship, I moved him up to the 'specials' class (champion class) ... and showed him a few weekends as a special ... first weekend out he won the group a couple of times, owner-handled, and then David and Pat Gignac took him over to Vancouver Island and he got group placements all 4 days! He was well on his way to #1 Welsh Terrier in Canada. I was about to owner-handle him on the following weekend when I got a very disturbing letter from the CKC .... apparently I could not count to 10! Somewhere along the line, before I moved him up to the specials class, I miscounted one of his show wins (actually, less terriers showed up in the group ring than were originally listed, and I clearly missed it!) The CKC informed me that Cyril was not yet a champion, but in addition to this, ALL of his wins (the two Group 1st wins and ALL of the big group numbers that he got with David and Pat) were ALL disqualified! YIKES! And, to make matters worse, ALL of the shows coming up that I had entered him in, even though he was the only Welsh Terrier, he was not allowed to attend (since he was entered incorrectly as a champion). Two weekends worth - in big local shows! Darn - darn - darn! So, back to the drawing board (or classes as we call it in the show world) and I had to wait for a month or so to enter him again as a non-champion (and shows don't happen every weekend). Thankfully he "finished his championship" (again!) the first time out, and I could 'again' - move him up! In the end of the day, Cyril ended up being #2 Welsh Terrier in Canada - if those other 'wins' had not been disqualified (through my error), he had accomplished enough points that would have easily put him as the #1 Welsh Terrier in Canada ... oh well ... I'll never make that mistake again! :-)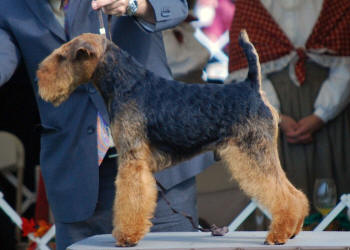 When summertime came, we decided to go to
Great Western Terrier Specialty
(2008) in Southern California! Michael and I loaded up our RV, drove the 3 day drive to Long Beach (with the full service generator going a lot of the time since it was so hot!) and went to the shows for the
Welsh Terrier Club of Southern California
. I entered him in the bred-by-exhibitor class - and as usual was up against professional handlers that specialize in terriers. Cyril was awarded
Winners Dog
one day by Mr. Clay Coady (terrier specialist from AZ), Best Bred-By Exhibitor in the Breed and then a
Group 4 in the Bred-By-Exhibitor group
! Michael and I were thrilled! Even if we were drenched in the 108F heat wave they were having! As a side note, the drive home was fun, we explored some of the California Coast (some of it was on fire, so was off limits) and then the Oregon Coast ...KSee, Cyril's mom, and our travel companion that trip, had a terrific time!
I decided to leave Cyril with my US handler team, Wood & Jenny Wornall, to condition and prepare him for Montgomery County, and the Welsh Terrier Club of America specialty in October in Pennsylvania. When I went to Montgomery to watch, Cyril looked amazing! He's a bigger dog than his brother,
Robbie
, but his proportions are beautiful, with a beautiful expression, lot's of bone and amazing furnishings ... beautiful red and hard enough, but not so hard that they easily break off. He definitely 'looked the part' ... and, just like with me, he acted like the perfect show dog ... very interested and attentive, yet so easy to manage (perhaps it's because he was a mature dog). Well, the judges also liked him - he won Winners Dog a couple of times that weekend and Best of Winners - which helped him win the Welsh Terrier Club of America annual award for "Best of Best of Winners"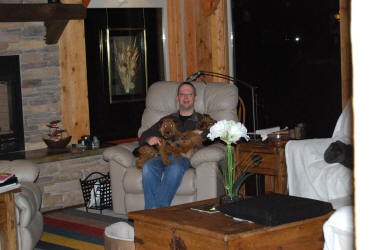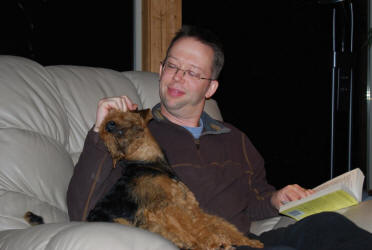 A few photos of Michael Hotchin, at home, hanging out with Cyril and Haley ... and then one with friends over, and who's in their lap? Cyril of course!
Cyril flew home with me after that show, settled right back into home life - even though he had been away for the last few months and life was as it should be ... in one of our laps, whenever anyone sat down (and I mean anyone that came to the house!).
Phase III of Cyril's life began at the end of 2008!
In phase I, Cyril played the role of being strictly our house dog ... phase II was when he was briefly a show dog (finished his Canadian Championship - twice(!), then finished his American Championship -- finishing over
Montgomery Weekend
, at Hatboro and Devon!).
And after he exceeded my 'wish-list' goals for him!, and has a daughter coming into her own (
Athena
), we decided that the time was right, there was a wonderful family that we had become friends with over the year, and they really seemed to connect with him. So, we said our 'good-byes' and opened our hearts to welcome a new family into our group. We will always love this big happy guy and are so happy that Heidi and Paul have come into our lives - and Cyril's life specifically. :-)
Click here to read more about how he's doing with his new family and some terrific pictures!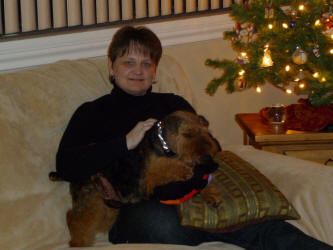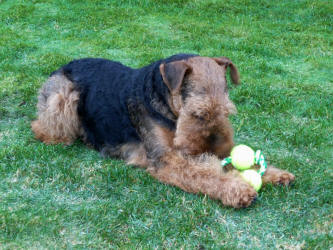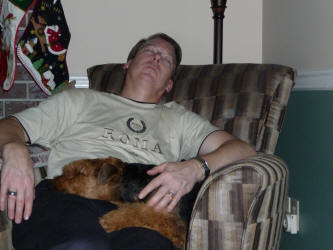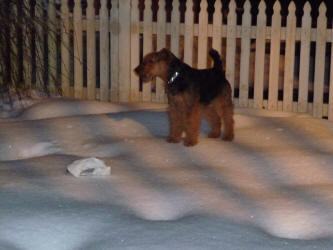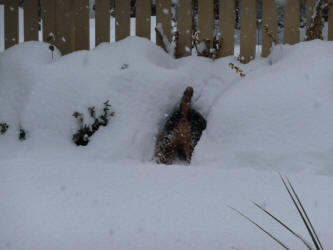 A few pictures of Cyril in his new home (note, we love to take photos in Southern BC when there is snow ... it just doesn't happen that often, at least not in a big way ... winter '08/09 was very snowy!)
Click here for more pictures of Cyril in his new life! Michael and I are SO happy that he has such a wonderful family to call his own!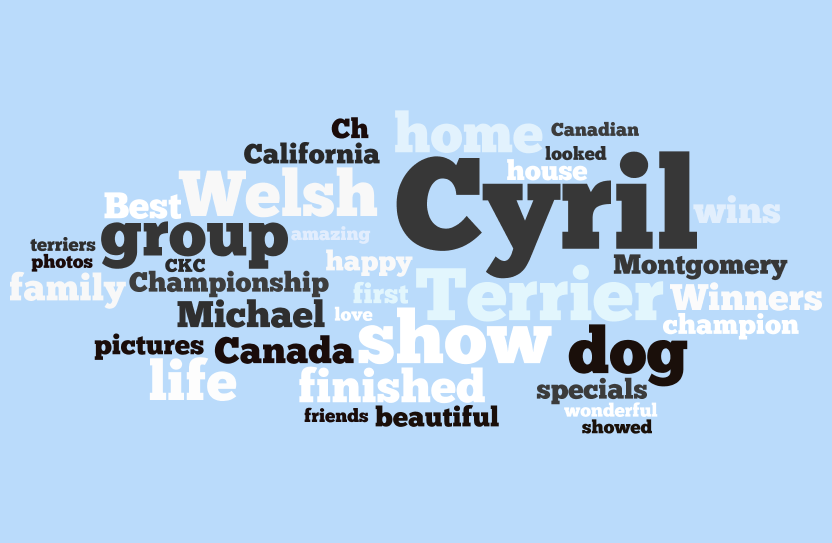 www.wordle.net