PARKER is now in Australia!
Best in Show & Best in Specialty Show
American & Canadian & Australian Champion
Darwyn's Webslinger
Owner: Sonya Cornick, Sydney Australia & Larisa Hotchin
Breeder: Larisa Hotchin, Canada

Australian Show News!
Go to Dogzonline (Australia) here for Parker's page (click here).
Click here if you want to go to Parker's main page (pedigree, American and Canadian show results, etc.)
Photos of Parker & Sonya having fun in Australia: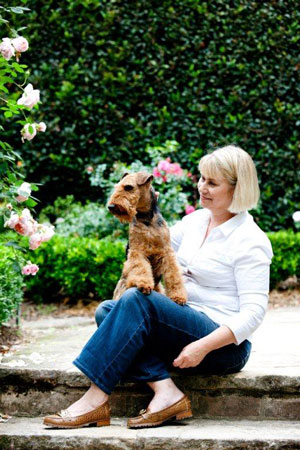 Photo by Ffiona of Ffire Photography
Photos of Parker and Sonya at dog shows in Australia:
Background:
In late April of 2012, Parker arrived safely on Australian soil and immediately started to win the hearts of some special ladies at the Sydney Quarantine facility. His new co-owner, Sonya Cornick, visited 4 times a week and split her short time allowed there between doing some grooming, and a whole lot of playing and cuddling!
Sonya and Parker made their debut in the Australian show rings together at the end of August - where he won the Terrier Group (BIG) the first weekend out! It wasn't long before he was an Australian Champion, achieving this with 5 Terrier Group Wins (BIG) and a Reserve Best in Show (RUBIS)! We are so proud of them.
Sonya doesn't show Parker every weekend. She balances life between having fun in the show ring with many other activities that fill her days. But, when she does, I understand that many of her peers are very positive about Parker, their team work in the ring, and the beautiful condition that she keeps him in. This is evident in the many photos that we have posted here.
Over the next couple of years, Michael and I will try to come out and visit, spend some time with our special boy, our wonderful friend Sonya and visit the beautiful country "down under"!
It took a lot of convincing to let this special boy go, but after a couple of visits from Sonya to our home, a new friendship that developed, and seeing just how well Sonya connected with Parker - it just became a 'no-brainer' for us! In fact, I am enjoying this adventure immensely and it has only just begun!
Michael and I wish Sonya and Parker the best of luck in the rings and most of all, we hope they will have fun together!
Stay tuned - much more to come!
I have included here a couple of pictures from Sonya of Parker in quarantine - one when he first arrived and one when he was allowed out on grass for the first time after 7 days!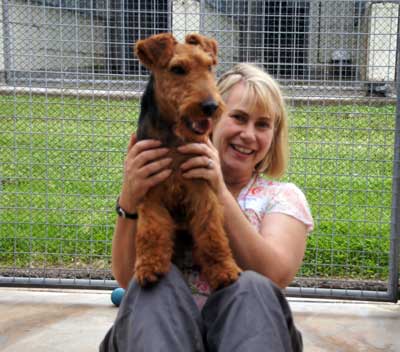 Here is Sonya with Parker a few days after he arrived in Australia!
In quarantine, but not unhappy about it (he gets great company!)
Apr/12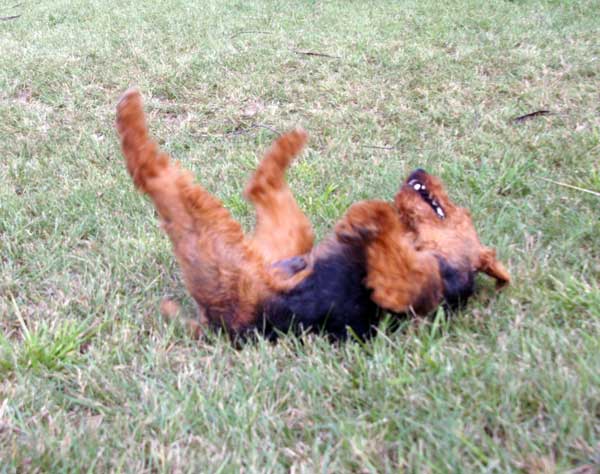 Here are a few photos of Parker in the ring during the summer of 2010 in Canada.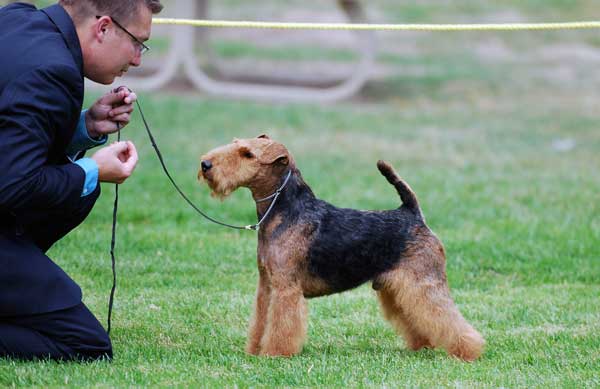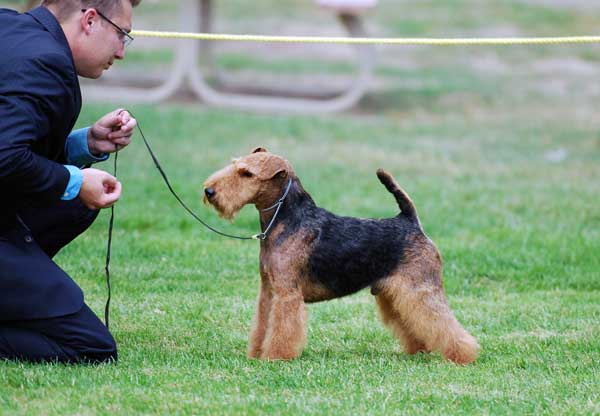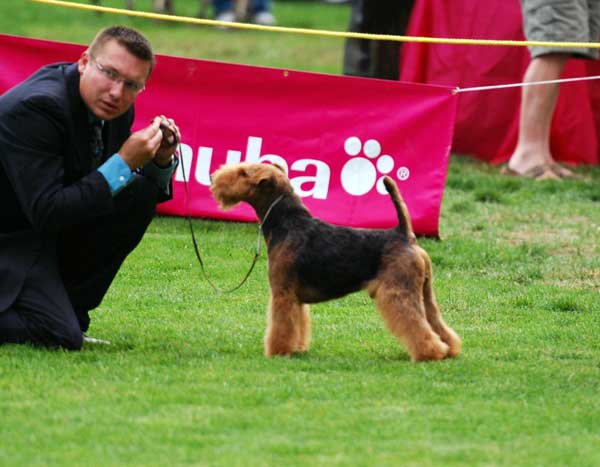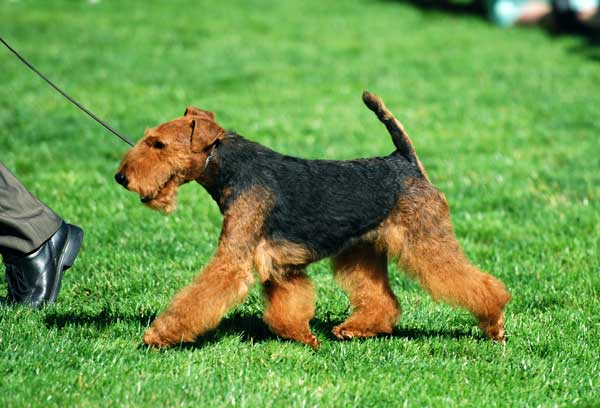 Stay tuned - I will try to get updated photos on here every once in a while.